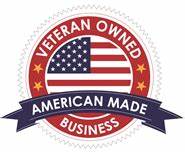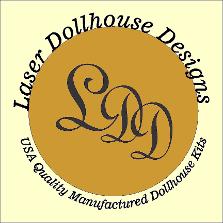 Dollhouse Kits made in the USA!!!!!
We moved as of 3 Nov 2023 right now we are still in process of setting up and will require time to complete the process. While we will start taking orders to assist in completing some Christmas items, we will close the week of 04 December and reopen after the New Year. So, order soon or plan to have it after we return to work in January.
NOTE: We are a small business, and all orders are manufactured and packaged once ordered. Due to us being a small business and offering a wide selection of items we do not stock listed houses for sale. Expect a turnaround time of up to 3 weeks. If you want your items rushed than email us as it is an additional $75 cost if at all possible.
Welcome to Laser Dollhouse Designs. We are happy to have you, please visit our store and review our great items.

Anyone can cut and sell a square box with windows and doors!!!
Here at Laser Dollhouse Designs we make unique decorative houses which replicate true artful models.
All kits are original designs made right here in the USA.
Our manufactured Dollhouse kits are made from quality wood here in Mt Airy, GA.
Kits come in three true building scales
Laser Dollhouse Designs Inc.
329 Dixie Ct.
Mt. Airy, GA. 30563
(757) 589-8917 Cell
© 2024 - Laser Dollhouse Designs Inc. - All Rights Reserved